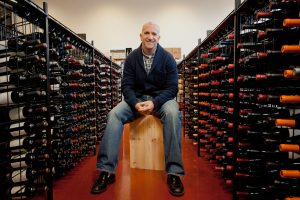 Happy Hour Live with Brian Rosen is neither an hour nor live but it is happy for sure.
In this 30-40 minute experience you will learn from, meet, and be entertained by leaders in the adult beverage, finance, private equity and marketing communities for all things booze related.
Brian Rosen, globally regarded as the top resource in beverage marketing and sales will have frank and candid conversations with industry leaders across the entire three tier system.
Founder of BevStrat Inc, and General Partner at InvestBev LLC you will garner a unique perspective on selling your brand, financing your brand, marketing your brand and exiting your brand.
Rosen, having sold over $1.5B dollars of wine, beer and spirits in his career, colors the conversations around growth, equity, sales, marketing and overall industry stories that you really have to hear to believe.
Winner of Retailer of the Year 3x, Best of the Web from Forbes Magazine, PwC Consultant of the Year nominee, and other awards in the beverage space, you will hear nuggets of knowledge from Rosen and his guests that will help you on your journey in the adult beverage space.